Cheyenne, Wyoming • Inducted 2008
"Daddy of 'em All"
Cheyenne Frontier Days was first staged as a one-day event in September 1897.
The world's largest outdoor rodeo and Western celebration, Cheyenne lasts 10 days in Frontier Park each year, centered on the last full week in July.
It draws an estimated 300,000 people to the area every year and is one of the PRCA's top 10 prize-money rodeos.
Cheyenne was named the PRCA Large Outdoor Rodeo of the Year in 1993, 1994, 1995, 1996, 2000, 2004, 2005, 2006, 2007.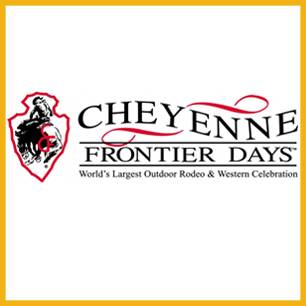 PRCA Large Outdoor Rodeo Committee of the Year
1993, 1994, 1995, 1996, 2000, 2004, 2005, 2006, 2007, 2008, 2009, 2010, 2011, 2012, 2013, 2014