Hall of Fame completes historic photograph restoration, new exhibit features project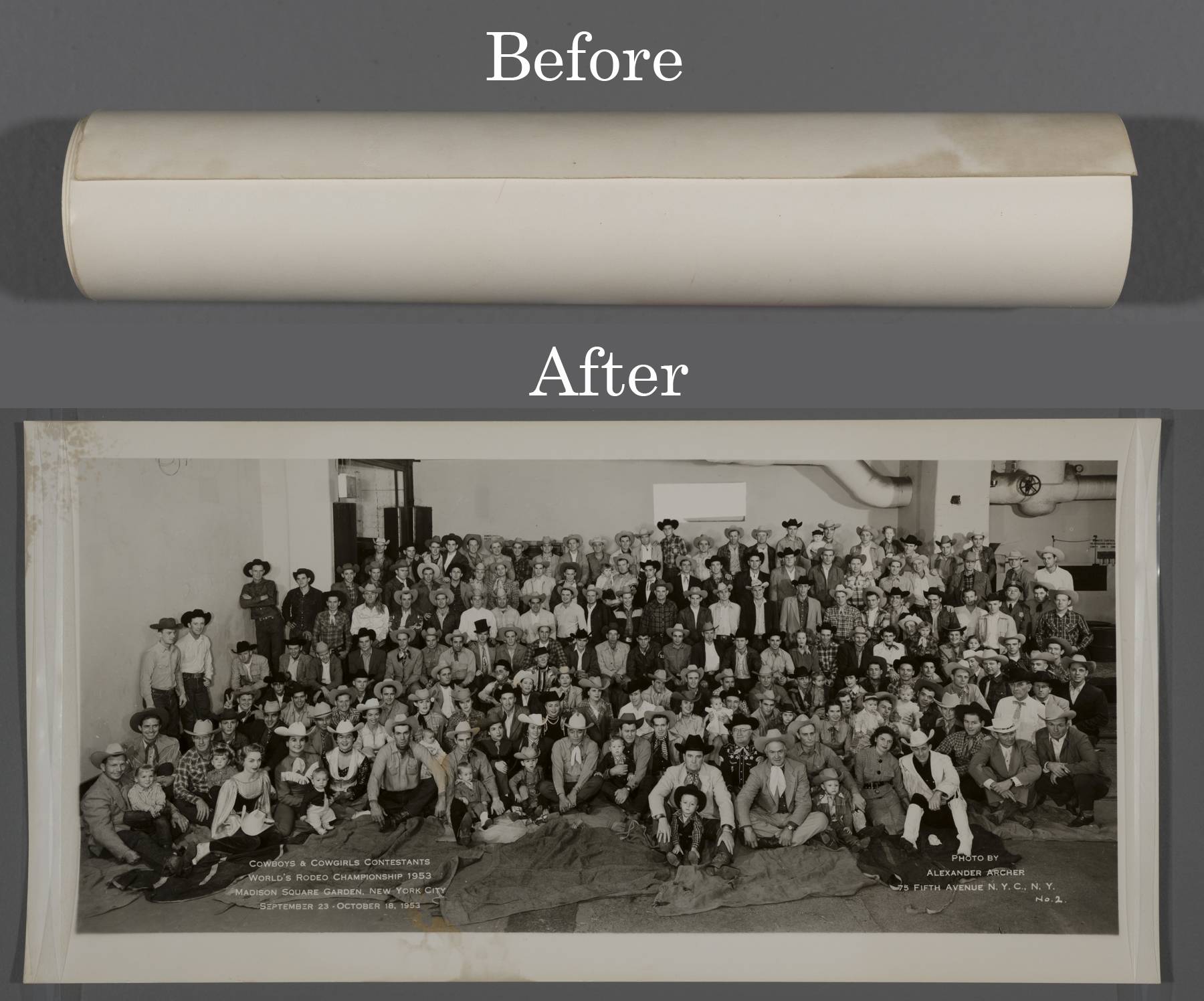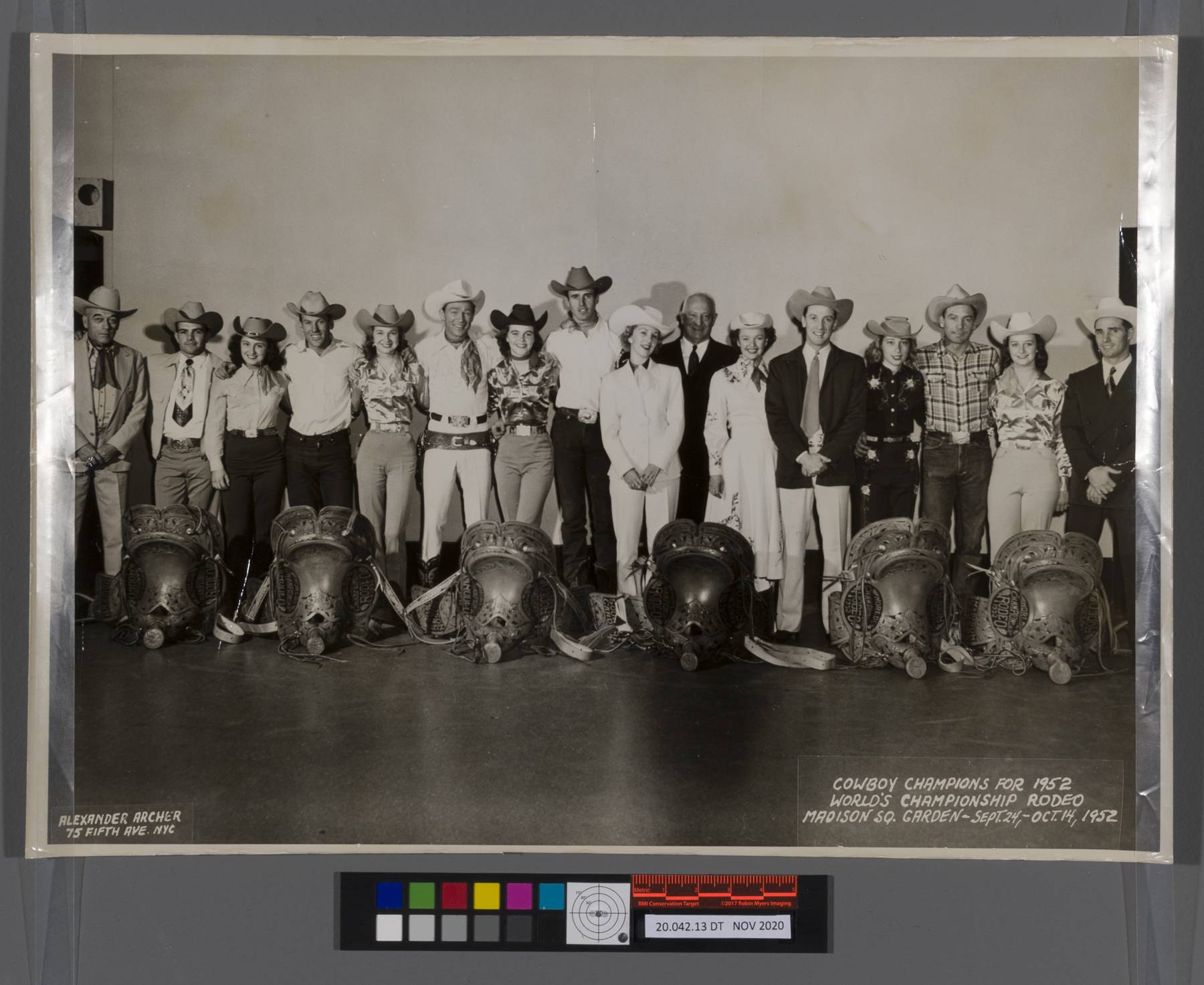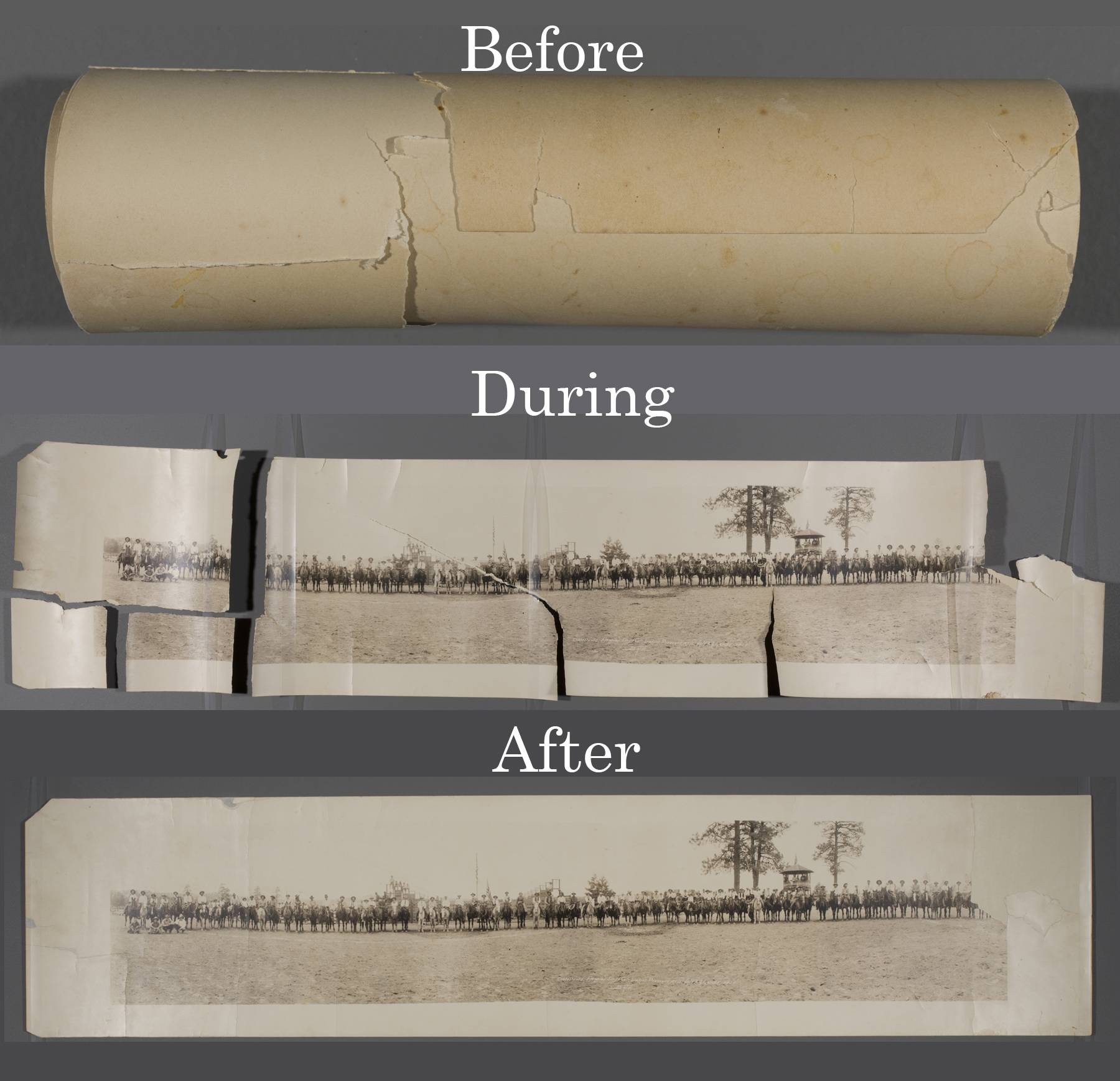 The ProRodeo Hall of Fame and Museum of the American Cowboy educates the public about rodeo, its history and impact on Western American culture, and provides recognition to rodeo notables of the past and present and serves as an inspiration for the future.
To bring an appreciation of the American Cowboy and the sport of professional rodeo to the hearts and minds of the public through education, recognition, inspiration and preservation.
The Elite of Professional Rodeo
The colorful history and equally colorful legends of professional rodeo live on at the ProRodeo Hall of Fame. Since the Hall's opening in 1979, 279 people, 35 animals and 30 rodeo committees have been inducted. More than 100 individuals are nominated each year, but only a few are selected.
Be a Part of Rodeo History
Rodeo fans from around the world can help honor and preserve America's original sport for generations to come by joining the ProRodeo Hall of Fame Membership Program. Memberships start as low as $75 a year.
---
"Save America's Treasures: Panoramic Photo Project" Exhibit Now Open
Save America's Treasures: Panoramic Photo Project Display
This display is the culmination of three years of hard work cleaning, repairing, and digitizing 120 panoramic and oversized photographs. With the help of a Save America's Treasures Grant from the National Parks Service administered by the Institute for Museum and Library Services, the ProRodeo Hall of Fame can now share these amazing images with guests both in person and online. The display of many of the images will be featured in the 101 Gallery until next Spring (2023). For more information about the project, contact Megan at 719-528-4754.
---
An Evening with Goose Gossage Press Release
An Evening Goose Gossage to benefit the ProRodeo Hall of Fame
COLORADO SPRINGS, CO – The ProRodeo Hall of Fame is honored to announce a new fundraising event with Colorado Springs native and member of the Major League Baseball Hall of Fame, Rich "Goose" Gossage. The event dubbed "An Evening with Goose" will feature an evening of storytelling, an opportunity for Q&A and conversation with the baseball legend. The event will be held on Friday, May 19 at the Hall of Fame beginning at 6 pm.
Gossage is a native of Colorado Springs, graduating from Wasson High School in 1970 where he played basketball and baseball and was inducted into the high school's "Wall of Fame".
Gossage's career covered 22 seasons in MLB from 1972 to 1994. He was voted into the Baseball Hall of Fame in 2008. In the 1970s and 80s Gossage became the personification of "the closer" along with his bad guy looks and demeanor. He transitioned from a starting pitcher to reliever, then to closer going on to become one of the all-time pitching forces in major league baseball.
Gossage's best known for his years with the New York Yankees (1978-1983) and the San Diego Padres (1984-1987), playing in two World Series, earning a World Series ring in 1978 with the Yankees. Gossage played for 10 MLB teams total and one team in the Japanese League in 1990. He was selected for the All-Star game nine times, led the American League in saves three times and was voted the Relief Man of the Year once in 1978.
Gossage played the relief pitcher role in an era where relievers were called to pitch in multiple innings, generally from the 7th inning to the end of the 9th inning. Illustrating Goose's intimidating style, he still today ranks as the number three all-time strikeout leader among MLB relievers behind Dennis Eckersley and Hoyt Wilhelm and Eckersley pitched both as a starter and reliever in his career.
Raised in Colorado, Gossage has a strong love for the western lifestyle, especially the sport of rodeo. "I know a lot of the guys in the ProRodeo Hall of Fame, and I have a huge respect for them and what they do for a living," stated Gossage. "I'm glad my family and I didn't have to depend on me riding bulls or team roping or bulldogging for us to live! The rodeo athletes are some of the most underrated in terms of athletics and toughness. They earn every penny they win and they don't have guaranteed money, they have to win to eat," he added.
"We are excited to bring these two sports together for an evening of stories and fun," said Kent Sturman, Director of the Hall of Fame. "Colorado Springs is a huge sports town and is the headquarters for several major sports organizations. What better way to support the Hall than to have sports fans of all types spend an evening together enjoying their passions."
"I was honored when they asked if I would speak at the ProRodeo Hall of Fame, Gossage said. "It's in my hometown and it's for the cowboy way of life that I love. It should be a fun evening."
"We are offering this new event as a way for local residents who are fans of baseball, Goose and rodeo to come together to support our museum," Sturman said. "The ProRodeo Hall of Fame is the only heritage center in the world dedicated to the sport of professional rodeo and it is located right here in Goose's hometown of Colorado Springs."
The evening will feature a dinner, live auction, stories from Goose about his baseball career, and a Q&A session with Goose. Guests will also be able to tour the Hall of Fame offering them an opportunity to learn about two of America's favorite sports – baseball and rodeo. Tickets are available at www.prorodeohalloffame.com. All proceeds benefit the ProRodeo Hall of Fame and its programming.
The ProRodeo Hall of Fame is a 501(c)3 educational and charitable not-for-profit organization.
---
Thank You to Our Partners!