Little Champions Youth Program
Children 2-5 and their adult (one per family please) are invited to explore the World of Rodeo. Each hour long session will include a short lesson on a topic, a hands-on activity, and something to take home. We encourage asking questions, learning through doing, and adult/child bonding. The program runs from 10am-11am.
Price for each session is $5 per child – accompanying adult is free!
Additional adults will be charged full museum admittance
Registration is encouraged to ensure adequate supplies are available
To learn more or register, contact Megan at 719-528-4754 or email
Covid-19 Guidelines: The ProRodeo Hall of Fame is committed to the safety of our patrons. For this program, all adults will be asked to wear a face mask while in the Hall of Fame. Tables will be arranged to adhere to social distancing guidelines. Supplies will be bundled for each student. Hand sanitizer will be available. The size of each session will be limited to 25 kids, so please register early.
May 11, 2021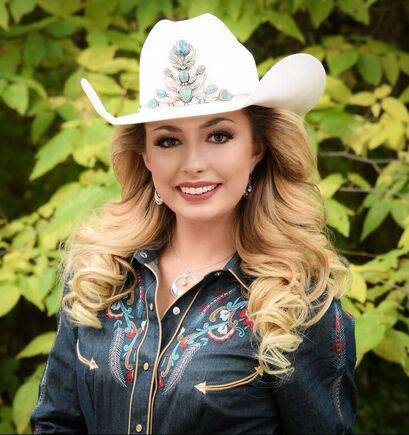 Miss Rodeo Colorado, Hailey Fredriksen returns to share what is new in the world of rodeo.
June 8, 2021
This session is all about the animals of rodeo! Discover more about their role in the sport. We'll make our own animal puppets to take home.
July 13, 2021
Celebrate Colorado Springs' 150th Anniversary! We'll discuss the early pioneers of Colorado and how they contributed to the sport of rodeo.
August 10, 2021
Topic to be announced.
Future Dates:
September 14th
October 12th
November 9th