In the 1920's, rodeo began to organize to combat problems of the rapid expansion of the sport. The Rodeo Association of America, made up of rodeo committees and producers, was formed in 1929. World Champions were to be selected in the following events: bronc riding, bull riding, bareback riding, calf roping, steer roping, bulldogging, team roping and wild cow milking. The name was changed in 1946 to the International Rodeo Association.
By 1936, the cowboys decided to form their own organization after striking at the Boston Garden Rodeo. The organization was named the Cowboys Turtle Association because they were slow to organize, but eventually "stuck their neck out." The organization wanted to ensure fair prize money, equality in judging and honest advertising of the sport. In 1945, the name was changed to the Rodeo Cowboys Association (RCA). By 1955, the International Rodeo Association recognized the Rodeo Cowboys Association as superior and closed down.
Professional Rodeo Cowboys Association
In 1974, the RCA changed its name to the Professional Rodeo Cowboys Association (PRCA). Today, the PRCA is the largest sanctioning organization with nearly 600 rodeos sanctioned yearly.
Total prize money awarded at PRCA sanctioned rodeos in 2018 was more than $49 million.
The PRCA has over 7,000 members (4,692 of whom are currently contestants).
Most PRCA rodeos are produced by local volunteer committees who donate proceeds to charity. Over $25 million a year is donated from PRCA rodeos to charity.
192 PRCA cowboys have surpassed the million dollar mark in career prize money at PRCA rodeos.
32 PRCA cowboys have surpassed the two million dollar mark in career prize money at PRCA rodeos.
The ProRodeo Hall of Fame and Museum of the American Cowboy is the only Hall of Fame in the world dedicated to inducting only PRCA and WPRA members.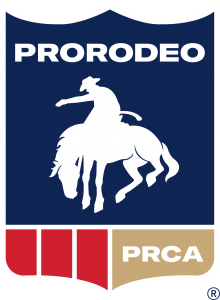 Women's Professional Rodeo Assciation
The Women's Professional Rodeo Association (WPRA) is the oldest women's sports organization in the country. The Association started in 1948 with a group of Texas ranch women who wanted to add a little color and femininity to the rough-and-tumble sport of rodeo. A major move at the time, 38 women met in a hotel in San Angelo, Texas, on February 28, 1948, to change the way they were being treated in the male-dominated world of rodeo. These women banded together to create the very first professional sports association created solely for women by women – the Girls Rodeo Association (GRA).
The GRA began with 74 original members with 60 approved contests with a total payout of $29,000. In 1981, the GRA changed its name to the Women's Professional Rodeo Association (WPRA). Today, the association boasts more than 3,000 members, over 1,500 events and payouts totaling over $5 million.
In 2017, the ProRodeo Hall of Fame inducted its first class of WPRA barrel racers, notables, and livestock. The PRHOF and WPRA continue to work together to support and promote women in rodeo.