Due to the COVID-19 pandemic, the Class of 2020 Induction Weekend was cancelled. They will be enshrined into the ProRodeo Hall of Fame 2021.
The Hall of Fame Board of Trustees have made the decision that the Induction Ceremony for the Class of 2020 will be held in the summer of 2021 if we are able to do so under the pandemic restrictions. Dates for the events will be announced later. The board also decided that there would not be a Class of 2021 selected this year due to the added expense and how that would impact the length of the ceremony, etc. Following a very difficult year financially, this was the best decision we could make.
More information about Induction Weekend can be found by clicking here.
Class of 2020
*Class of 2020 inductions cancelled due to COVID-19. Class will be inducted in 2021.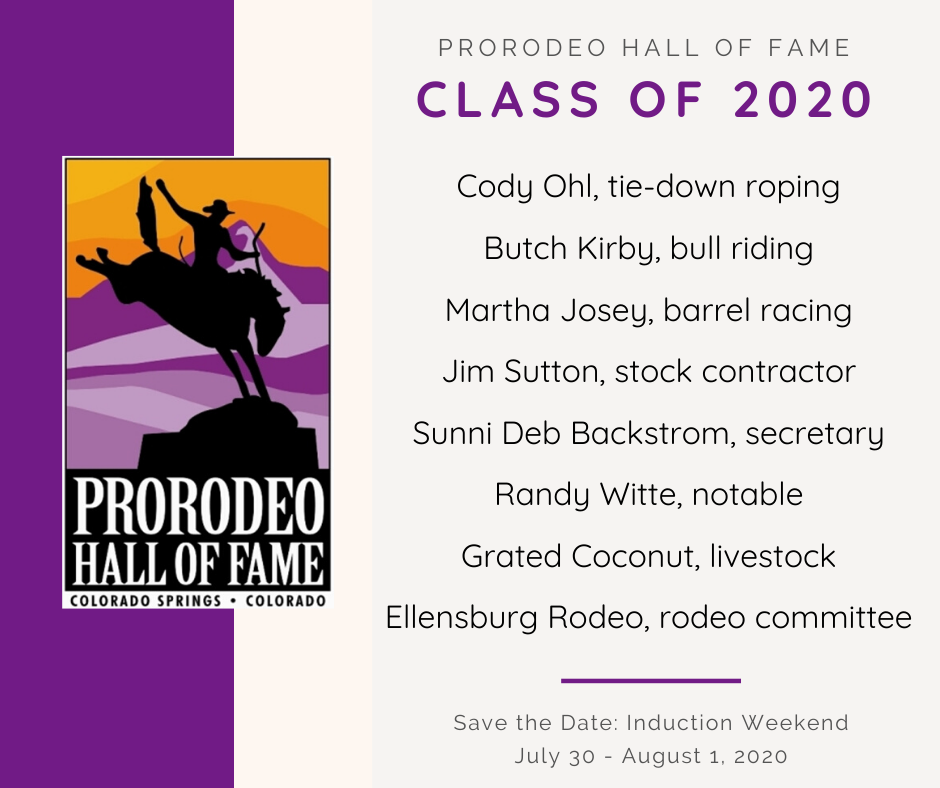 Class of 2020 Announced
COLORADO SPRINGS, Colo. – Renowned bareback horse Grated Coconut of Calgary Stampede headlines an award-winning, eight-member class of inductees that will be enshrined in the ProRodeo Hall of Fame in [...]