Notable • Inducted 2007
Doug Corey has taken a lead role in crafting many of the Professional Rodeo Cowboys Association's animal welfare guidelines and programs in his more than 25 years of service to the organization. He authored the "Guide to Veterinary Services at PRCA Rodeos" and serves on the PRCA Animal Welfare Committee, lobbying for rule changes to benefit the livestock, and educating up-and-coming contestants on the importance of animal welfare.
One of the most significant policies Corey helped implement in his years with the PRCA is the regulation requiring that veterinarian and a livestock ambulance be present at every professional rodeo.
A resident of Adam, Ore., Corey has operated the Associated Veterinary Medical Center in nearby Walla Walla, Wash., since 1978. He was named Oregon veterinarian of the year in 1997 and elected president of the American Association of Equine Practitioners in 2006, after previously serving on the 9,000-member organization's board of directors in 1995-98.
Corey is a past president of the Pendleton (Ore.) Round-up and its famous night show, the Happy Canyon Pageant, following in the footsteps of his father, George, who was a board member with both organizations. Doug chaired the committee to develop the AAEP's Media Guide to Equine Sport for use at the 1996 Olympic Games in Atlanta, Ga.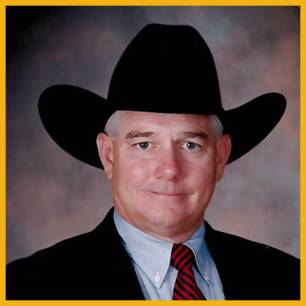 Born: March 4, 1950 Pendleton, Oregon