Bareback Riding • Inducted 2002
Clyde Vamvoras wanted to be a cowboy from an early age. Legend has it he skipped out on a job scaring blackbirds with a shotgun to ride bulls in a nearby field, and that he used his hard earned paper route money paying a nearby rancher to ride bareback broncs. The career was cinched with an all around cowboy title in the Louisiana High School Rodeo competition at age eighteen.
Vamvoras qualified for the National Finals Rodeo eleven straight years (1963-1973). The streak would have been longer but injuries in 1962 and 1974 kept him out of the top fifteen. Over his career, Vamvoras won Cheyenne, Houston, Fort Worth and most of the other major rodeos of his era.
Known as a tough guy and a free spirit, Vamvoras stories are legendary. One has him breaking his shoulder and having pins surgically implanted. Later, he removed the pins himself so he could ride during an exhibition tour of Japan. Another has Vamvoras attaching fishing weights to his feet so he could sleep each night with his feet out – in perfect bareback riding form. True or not, the legend and stories of Clyde Vamvoras have been a rich part of rodeo history over the years.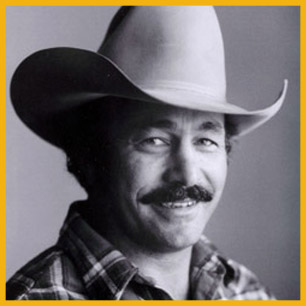 World Championships: 2
Bareback Riding: 1967, 1968
National Finals Rodeo Average Champion
Bareback Riding: 1967
Born: January 4, 1942 in Lake Charles, Louisiana
Died: November 1, 1985 in Billings, Montana
NFR Qualifications: 11
Black Hills Roundup / Belle Fourche, SD
All-Around: 1966
Bareback Riding: 1966
Bull Riding: 1964, 1966
Buffalo Bill Rodeo / North Platte, NE
Bareback Riding: 1965, 1969 (tie)
Fort Worth Stock Show & Rodeo / Fort Worth, TX
Bareback Riding: 1967, 1971
Guymon Pioneer Days Rodeo / Guymon, OK
Bareback Riding: 1970
Iowa's Championship Rodeo / Sidney, IA
Bareback Riding: 1968
National Western Stock Show & Rodeo / Denver, CO
Bareback Riding: 1968, 1970
Ogden Pioneer Days Rodeo / Ogden, UT
Bareback Riding: 1967
San Antonio Stock Show & Rodeo / San Antonio, TX
Bareback Riding: 1966