ProRodeo Hall of Fame turned 40 on August 6!
Ashley Affleck-Johnson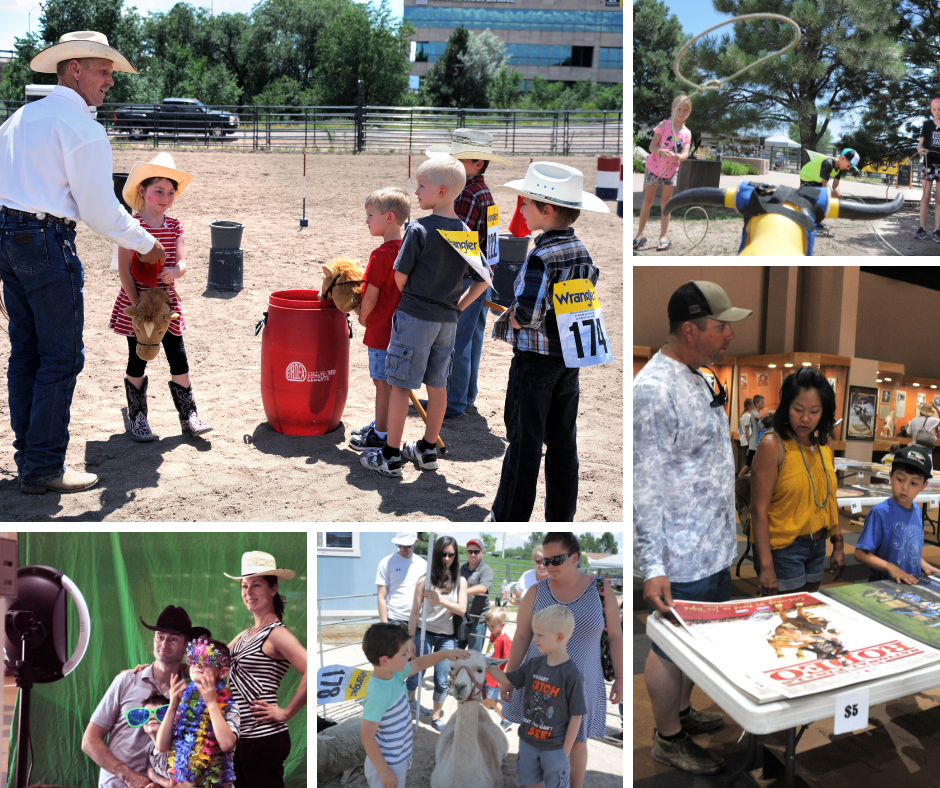 The ProRodeo Hall of Fame & Museum of the American Cowboy hit a milestone on August 6, 2019. We celebrated our ruby anniversary and threw a party to celebrate 40 years of preserving the legacy of the cowboy contests, the heritage and culture of those original competitions, and the champions of the past, present and future.
The day started with rolling back to 1979 admission prices – $2.50 for adults and $1 for children 6-12. The first 100 people through the door got free Kona Ice. Once inside guests had an array of activities to choose from. The fun included a bouncy house, face painting and temporary tattoos, a stick horse rodeo and a petting zoo with a llama, two sheep, two goats, one donkey and a miniature horse.
Guests were entertained with performances by the Pikes Peak Rangerettes and world champion trick roper Trevor Dreher throughout the day. A photo booth, vintage rodeo poster sale and historic video presentation took place inside the museum. Guests were also treated to a presentation of the "Aloha Rodeo" book (cowboys from Hawaii winning Cheyenne in the early days) with an author book signing.
After 4pm, the museum opened for free admission and had country music band Narrow Gauge perform. Food trucks were open for dinner along with adult beverages and a huge 6 foot cake was presented and served.
Perhaps the biggest thing that happened throughout the day was an hourly drawing for giveaways to guests. The night ended with a drawing for an Otterbox and tickets to the National Finals Rodeo.
"We plan on going to the bouncy house and enjoying the games," Katti Arnold said. "My son really enjoyed the trick roper and my daughter is going to do the stick-horse racing. This is a nice event to come out to and enjoy the fun and everything they are offering."
The Colorado Springs community has been very supportive of the ProRodeo Hall of Fame and we had a great time celebrating this milestone with the guests who came out to support the museum!