Belle Fourche, South Dakota • Inducted 2018
The Black Hills Roundup started when 15,000 people gathered in a field in Belle Fourche, S. D., to raise money for World War I in 1918. At the time, the population of Belle Fourche was 1,410. The next year marked the first time the rodeo took place.
The Black Hills Roundup is one of the oldest continuously held outdoor rodeos in the country. The rodeo has come a long way since its beginning as a ranch-style rodeo to the four-performance PRCA event with top-ranked cowboys and cowgirls.
The historic rodeo, which is 100 percent volunteer-run, also boasts that President Calvin Coolidge attended in 1927. The Black Hills Roundup is still one place were rodeo fans are treated to a live cowboy band. Large crowds continue to support the rodeo at the time of its induction, with an estimated 10,000-15,000 attending a parade during rodeo week in the town of about 6,000.
"The board and committee put a lot of time and effort into it," Black Hills Roundup Chairman Clay Crago said. "It's pretty special to us to see the recognition and get into the Hall of Fame."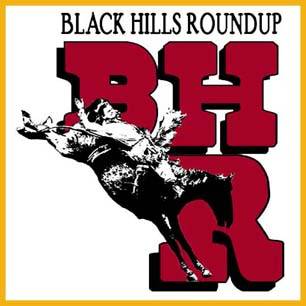 PRCA Medium Rodeo Committee of the Year
2018, 2020