Contract Personnel • Inducted 2023
Kenny Clabaugh has had many names over his nearly forty-year career as a rodeo pick-up man. "The Invisible Man" and "Mr. Smooth" have been two of the most popular. Clabaugh has earned these monikers due to his uncanny ability to be in the right place at the right time to save a bareback or saddle bronc rider from a nasty situation. He has also been credited with being more concerned with the cowboy than his own safety.
Clabaugh got his start while sitting atop the chutes at Casper Junior College. They needed a pick-up man and coach Dale Stiles chose him to take up the job. Clabaugh tried to ignore the pull of rodeo by spending some time in California. When rodeo eventually won, he found himself picking up cowboys from the college, high school, and amateur rodeos in Montana, Wyoming, and South Dakota. Clabaugh joined the PRCA in 1983 and was chosen in his rookie year to work the National Finals Rodeo in Oklahoma City.
Over his career, Clabaugh worked the National Finals Rodeo a total of seven times (1983, 1986-88, 1990-91, 1994). He picked-up at 20 National High School Finals, six National Intercollegiate Rodeo Finals, two National Indian Finals, one Old Timers Rodeo Finals, and one Dodge Circuit Finals. In 1993, Clabaugh was voted National High School Man of the Year.
Clabaugh is quick to credit his success to his horses and partners. He owned and trained the horses that he used. He would usually haul four to six of his own horses to the rodeos that he worked. Clabaugh retired in 2001 to his ranch near Arvada, Wyoming.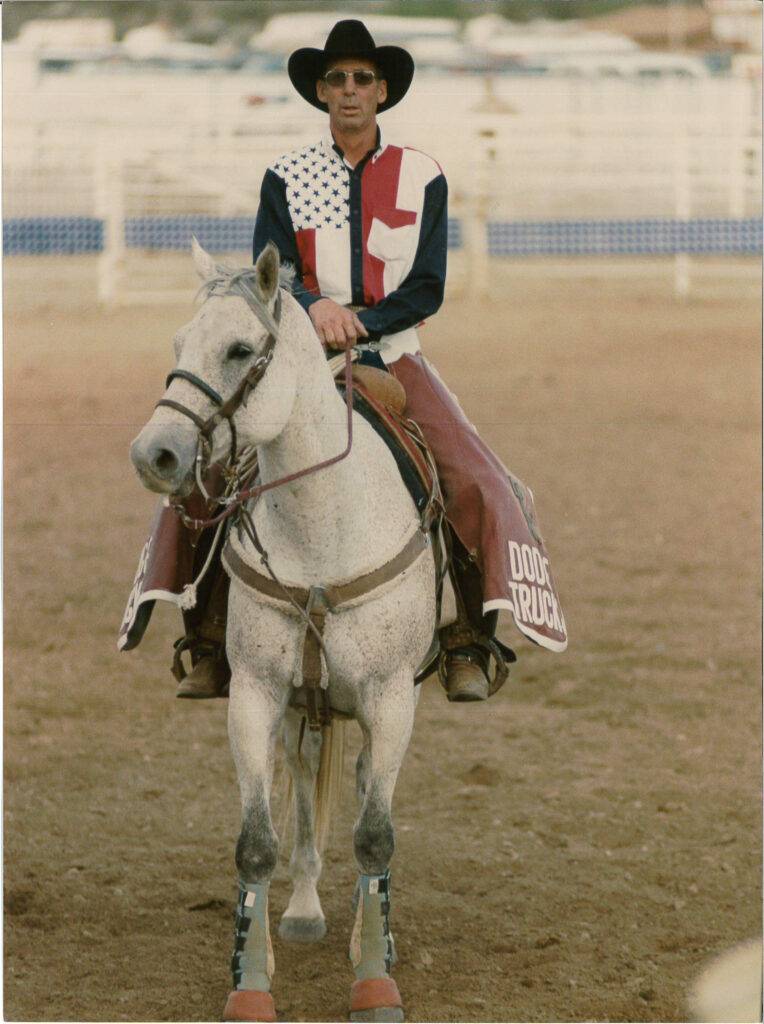 Biography
Born January 17, 1946, in Gillette, Wyoming