Team Roping • Inducted 2005
Charles Maggini was born in 1894, on his father's remote cattle ranch in San Benito, Calif., the youngest of eight children. The family made trips to town just once a year. He lost his dad when he was 12 to a horse-and buggy accident.
Maggini's first rodeo was in 1913 in San Jose, Calif., where he competed in bull riding, bronc riding and roping. In 1915, Maggini worked for Miller & Lux Ranch, a huge outfit that consisted of ranches in California, Oregon, Utah and Idaho. At one point, Maggini worked Miller & Lux' Los Banos Outfit in the San Joaquin Valley, where he managed 36,000 head of cattle.
During World War I, Maggini served 18 months as a quartermaster sergeant at Camp Lewis, Wash., training horses for the U.S. Cavalry and the Remount Service. In 1929, he won the world steer roping and team roping championships, back when steer roping was actually steer stopping. He continued to rodeo into the 1960s, and competed in the first California Rodeo in Salinas in 1911.
As on of the original Cowboys' Turtle Association members, Maggini held Gold Card No. 562. When he wasn't competing, he worked as a pickup man and trained reined cow horses. Maggini worked at Henry Coe's Rancho San Felipe just outside San Jose for more than 30 years. In 1982, a movie was made about his life called, "Maggini – The Top Hand."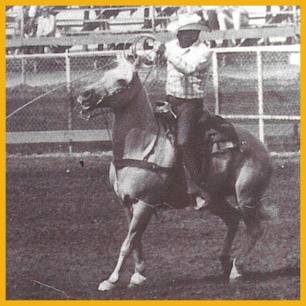 World Championships: 2
Team Roping: 1929
Steer Roping: 1929
Born: August 9, 1894 San Benito, California
Died: April 9, 1982 San Jose, California
California Rodeo Salinas
Salinas, California
Steer Roping: 1928, 1929