Fort Worth, Texas • Inducted 2008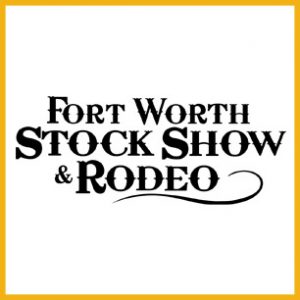 "The World's Original Indoor Rodeo"
The Fort Worth Stock Show and Rodeo began in 1896, with the first indoor rodeo staged in conjunction with the livestock show in 1918.
It is held each January and February in the Will Rogers Memorial Center. The 24-day run of the Show draws more than 900,000 visitors annually, with more than 158,000 taking in one of the 30 PRCA rodeo performances.
Fort Worth was the site of the first live network radio broadcast of a rodeo (NBC) in 1932 and was also the first rodeo to receive complete live national television coverage (NBC) in 1958.
It is one of the top 10 PRCA prize-money rodeos.