San Antonio, Texas • Inducted 2008
The first San Antonio Stock Show & Rodeo was held in February 1950 in the Freeman Coliseum.  In 2003, the event moved into the state-of-the-art AT&T Center.
In 2007, the San Antonio Stock Show & Rodeo became ProRodeo's first $1 million regular-season indoor rodeo and is one of the PRCA's top five prize-money rodeos.
The San Antonio Livestock Exposition Inc. is a volunteer organization that emphasizes agriculture and education to develop the youth of Texas.
San Antonio received the PRCA Indoor Rodeo Committee of the Year Award in 2005, 2006, 2007.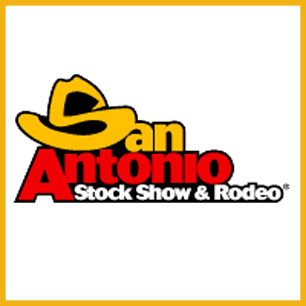 PRCA Rodeo Committee of the Year
2005, 2006, 2007, 2008, 2009, 2010, 2011, 2012, 2013, 2014, 2015, 2016, 2017, 2018
Remuda Award
2005, 2006, 2010