Houston, Texas • Inducted 2008
The Houston Livestock Show and Rodeo began as the Houston Fat Stock Show and Livestock Exposition in April 1932, adding rodeo in 1938.
Now held annually in March, the show draws nearly 2 million people, with more than 1.2 million attending the rodeo and concerts in Reliant Stadium.
RodeoHouston has earned the status of the highest-paying regular-season rodeo with its innovative Super Series format.
Since 1932, the Houston Livestock Show and Rodeo has committed more than $230 million to the youth of Texas.
RodeoHouston received the PRCA Indoor Rodeo Committee of the Year Award in 1991, 1992, 1993, 1994, 1995, 1996, 1998, 1999, 2004.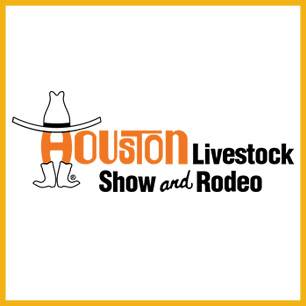 PRCA Large Indoor Rodeo Committee of the Year
1991, 1992, 1993, 1994, 1995, 1996, 1998, 1999, 2004, 2019