North Platte, Nebraska • Inducted 2008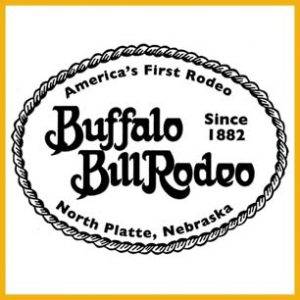 The Buffalo Bill Rodeo was first staged on July 4, 1882, as the Old Glory Blowout, with bronc riding, roping and buffalo riding.
It was organized by William F. (Buffalo Bill) Cody at a privately owned racetrack in town, and in conjunction with the last of the big open-range roundups in Nebraska.
Historians recognize it as America's first spectator rodeo and the beginning of Buffalo Bill's Wild West Shows.
It is held each June as par of the Nebraskaland Days celebration and is Nebraska's largest outdoor rodeo.