Rodeo Notable • Inducted 1998
The Justin name has been synonymous with the cowboy boot for more than a century. John Justin began his career in the family business at age 6, putting laces in 16-inch lace-up boots, for no pay. In the early 1950s, his lifelong dream of running the family boot business became a reality.
John Justin, born Jan. 17, 1917, in Nocona, Texas, began his association with the Fort Worth Stock Show and Rodeo in 1959 and served as chairman in 1982. His civic involvement included time spent on the Fort Worth City Council as mayor and spearheading a development program for the Will Rogers Equestrian Center.
As much as for his boots, John Justin will be remembered for his concern and care for the cowboy. Twenty-five years ago Justin Boot Company made the commitment to a mobile sport medicine program for professional rodeo. From the start, the company has provided the sponsorship necessary for the program, which assists everyone from rookies to world champions. In 1991, the PRCA, the WPRA and the Justin Boot Company worked to develop the Justin Cowboy Crisis Fund to assist rodeo participants and their families in time of financial need. Under Justin's guidance, the Justin Boot Company provides boots for the feet and help and hope for the heart of the rodeo cowboy. He died Feb. 26, 2001.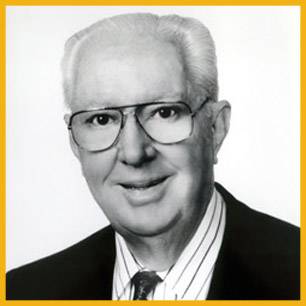 Born: January 17, 1917 in Nocona, Texas
Died: February 26, 2001 in Fort Worth, Texas