Notable/Lifetime Achievement • Inducted 2012
Harold "Hal" Littrell is known as "Mister Rodeo" in Colorado Springs, Colo., with more than 50 years of service to the Pikes Peak or Bust Rodeo and a long record of support for the PRCA and the ProRodeo Hall of Fame.
Recruited by his employer, Exchange National Bank President Jasper Ackerman, to work on the Pikes Peak or Bust Rodeo in 1955, Littrell started out selling tickets and worked his way to president of the board while simultaneously rising to president and CEO of the bank.
As a leader of the financial community, he took an active interest in bringing the PRCA from Denver to Colorado Springs and served on the ProRodeo Hall of Fame's Board of Trustees from the beginning in 1979.
Littrell took personal responsibility for funding the bronze statues in the Hall of Fame Garden and was instrumental in helping secure monetary support for various projects and improvements for the Hall for many years. The meeting hall adjacent to the garden is named the Hal Littrell World Champions' Pavilion.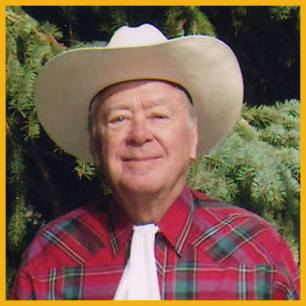 Born: March 31, 1931 in Lubbock, Texas