All-Around • Inducted 2015
Tom Nesmith, a soft-spoken Oklahoma cowboy who was recognized as one of the most technically sound cowboys of his era, competed at an elite level as both a steer wrestler and tie-down roper for more than a decade, winning two gold buckles and qualifying nine times for the National Finals Rodeo.
His signature year was 1962, when he won $32,611 to claim the all-around world championship over Dean Oliver and $16,789 to win top steer wrestling honors while riding Star Plaudit (Red), the horse that also carried owner Sherry Johnson to the barrel racing world championship that year.
Nesmith was the only cowboy to qualify in both steer wrestling and tie-down roping in the inaugural 1959 NFR. He would repeat that double in 1960 and 1962-63.
Although his one world title in an individual event came in bulldogging, Nesmith had five NFR qualifications in tie-down roping to go with his four in steer wrestling.
Nesmith finished fourth in the 1958 tie-down roping world standings and third in both 1961 and 1962. The 5-foot-10, 180-pounder's first RCA rodeo was at the 1953 Old Fort Days in Fort Smith, Ark., and he won his first roping title later that year in Omaha, Neb., while still 18. His first bulldogging win came the following year, in Gladewater, Texas.
Nesmith credited Dick Truitt for teaching him how to steer wrestle and ProRodeo Hall of Famer Everett Shaw for helping him become a top roper.
Nesmith died of a heart attack on Oct. 16, 1972 at the age of 37.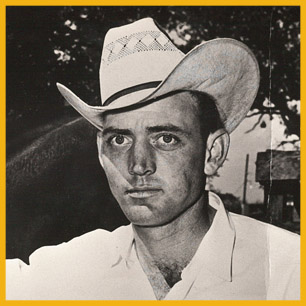 World Championships: 2
All-Around: 1962
Steer Wrestling: 1962
Born: January 28, 1935 in McAlester, Oklahoma
Died: October 16, 1972 in Sulphur, Oklahoma
NFR Qualifications: 9
Cheyenne Frontier Days / Cheyenne, WY
All-Round: 1962
Fort Worth Stock Show & Rodeo / Fort Worth, TX
Steer Wrestling: 1963 (tie)
Iowa's Championship Rodeo / Sidney, IA
Tie-Down Roping: 1958
National Western Stock Show & Rodeo / Denver, CO
Steer Wrestling: 1959
San Antonio Stock Show & Rodeo / San Antonio, TX
All-Around: 1962
Tie-Down Roping: 1959