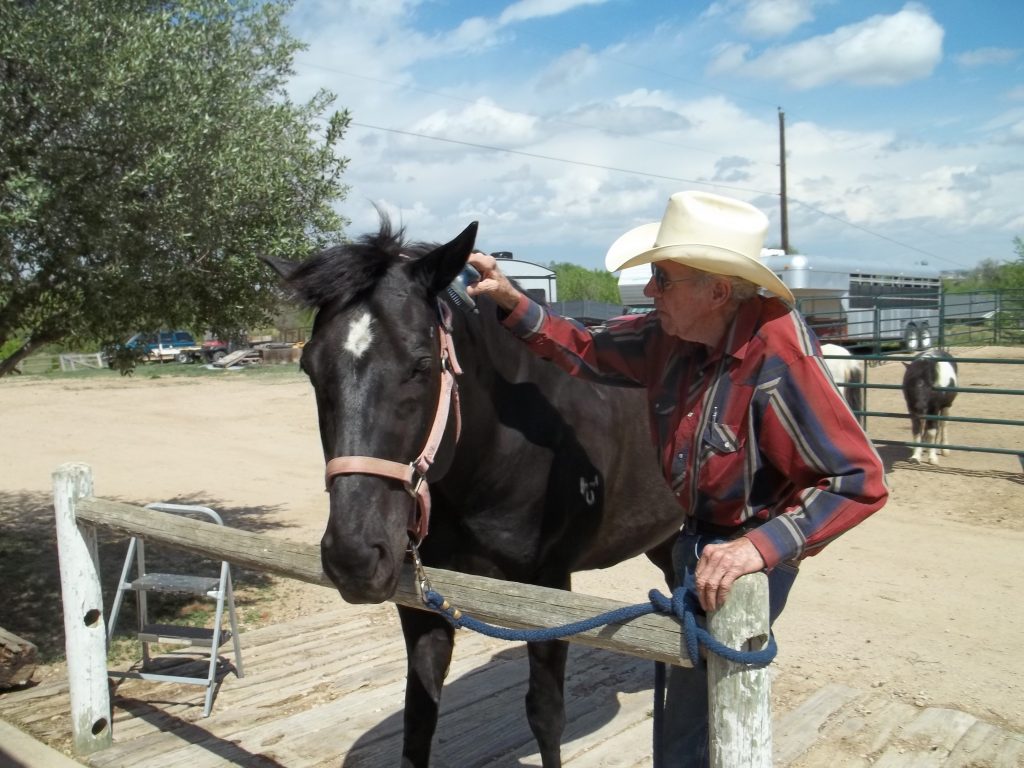 Guy Alvin Elliott Jr. was born July 29, 1934. Guy started his education at the Fort Lupton Grade School at the age of 6. He graduated from Fort Lupton High School in May of 1952. He immediately started work at the Fort Lupton Canning Company as a truck driver. He and Jeanene Weigle were married on September 25, 1954. Their daughter Janelle Marie joined the family on April 18, 1957. And daughter Jill Ann joined the family on August 26, 1960.
In the spring of 1951, Guy decided to try rodeo as a contestant. After two rodeos and two entry fees he determined that he had a lot of try in himself but absolutely NO talent. He later decided his talents were better used on the rodeo administration side of the sport. And we could not be happier that he made that decision. His successes speak for themselves.
Guy Elliott has served numerous PRCA Rodeo Committees in various capacities for many years. In 1981 he went to work for the City of Greeley as the Manager of Island Grove Park, a position he held until becoming the Director of Penrose Stadium here in Colorado Springs. He was the General Chairman of the Greeley Stampede for six years and was the rodeo manager for the National Western Stock Show in Denver for 21 years.
It was in 1982 that he went to work for The National Western Stock Show, and he held that position until he was named Rodeo Manager of the National Western. He held that position until he retired from NWSS in 2002.
At that time, he immediately went to work for Keith Martin at the San Antonio Stock Show. His position was Rodeo Arena Director. He was with San Antonio until he retired in 2018 after a series of injuries.
He served in many roles for all these committees and worked to implement change and policies and procedures to assist the rodeo in improving their overall production. "I always tried to leave the rodeo in better shape than I found it," he says.
Guy Elliott was instrumental in helping the San Antonio Stock Show & Rodeo transition from the Freeman Coliseum to the current AT&T Center. Working under tight timelines and space, Guy was able to help turn a professional basketball arena into a premier and functional rodeo venue. San Antonio continues to build upon the original design to this day.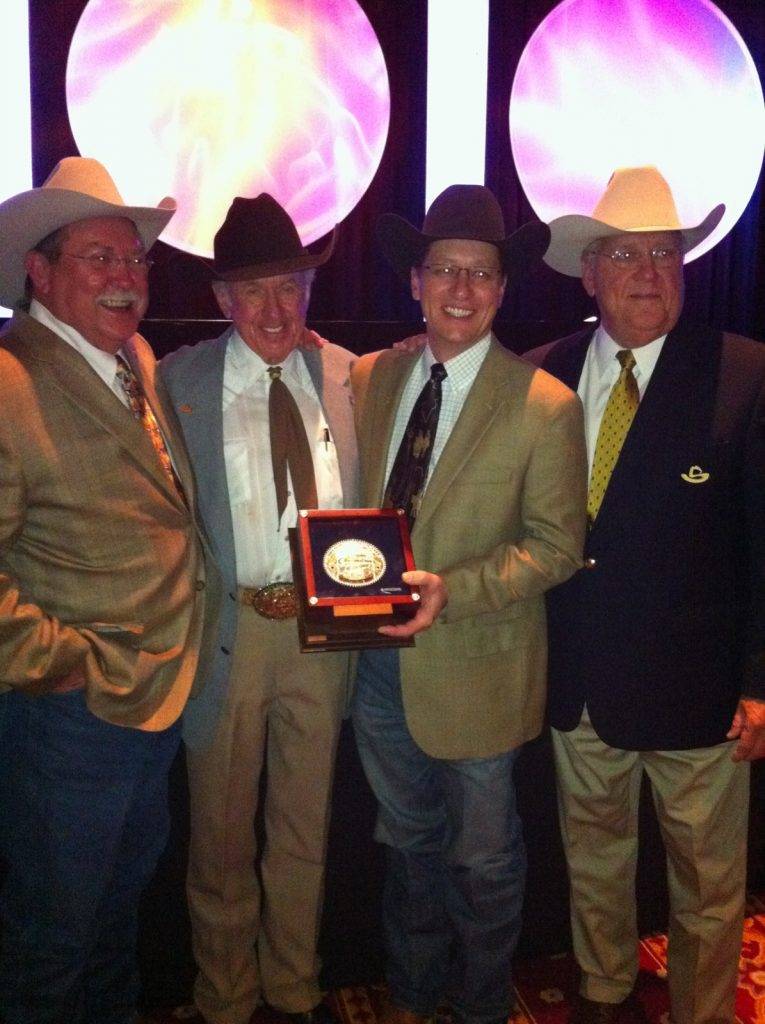 Guy served as the Arena Director for the San Antonio Stock Show & Rodeo for 13 years – coordinating all aspects of the rodeo timelines, stock and competition format. He was also a tremendous asset to the development of the off-site animal facility used during the 18-day run of the San Antonio Stock Show & Rodeo.
During Guy's time with the NWSS, Denver was named Large Indoor Rodeo of the Year three times. And during Guy's time with San Antonio, that rodeo was named Large Indoor Rodeo of the Year 13 times. You can see why we agree that Guy's choice to work in rodeo outside the arena rather than as a contestant, was a good one!
Former Executive Director & CEO of the San Antonio Stock Show & Rodeo and current Educational Foundation CEO Keith Martin said, "Guy is a wise, yet humble man who played an enormous role when our rodeo moved from the Freeman Coliseum to the AT&T Center. He assisted in designing the layout for all the operational pieces needed to turn a basketball arena into a rodeo arena. In addition, he developed the mechanics to efficiently and safely load in and load out all the horses and bulls, create holding pens and bucking chutes, orchestrate the dirt move in, as well as many other critical operational details."
Guy served as the Chairman of the Association of Rodeo Committees from 1995 to 2006 and served on the Board for many years prior and after his reign as Chairman.
Guy served as a member of the ProRodeo Hall of Fame Selection Committee, representing rodeo committees for several years. He is a strong supporter and advocate for the PRCA, rodeo committees and this Hall of Fame.
Guy is very proud of his cousin, Vern Elliott, who is enshrined here at the Hall of Fame. As a child, Guy used to play Five Minutes to Midnight, a Hall of Fame bucking horse, at Vern's ranch outside of Platteville, Colorado, the original Elliott Ranch.