Team Roping • Inducted 2017
Mike Beers, a heeler, won his 1984 world championship while roping with header Dee Pickett, who was inducted into the ProRodeo Hall of Fame in 2003. Beers qualified for the NFR 23 times in team roping (1980-95, 1997-98, 2000-03, 2007).
When Beers was only 9 years old, he started dreaming about being a championship roper. He convinced his dad to let him participate in a tie-down roping school that his older brother was attending. His father built an indoor arena, and Beers' career path to rodeo stardom began.
The Oregon cowboy said a defining moment in his rodeo career came when he changed from heading to heeling in 1976 – and he started winning.
Beers, nicknamed "Mr. Consistent," and Pickett hosted roping schools during the winter and spring months. In 1993, Beers became the 11th cowboy to pass the $1 million mark in earnings.
"This is like winning the world," Beers said about being selected into the ProRodeo Hall of Fame. "You hear about all these guys like Larry Mahan, Ty Murray, Dee Pickett, Leo Camarillo, Clay O'Brien Cooper and Jake Barnes, and to be put in a category with those guys is a great honor."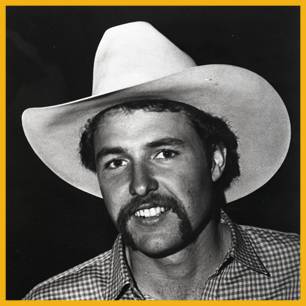 World Championships: 1
Team Roping: 1984
RAM Circuit Year-End Champion
Columbia River Circuit:
All-Around: 1981, 1985, 1987, 1988, 1991, 1992, 1993, 1994, 1995, 1997, 1999, 2002
Team Roping: 1981, 1983, 1985, 1988, 1991, 1992, 2002, 2004,
Tie-Down Roping: 1981, 1995
Steer Roping: 1986, 1988, 1991, 1994, 1996, 1997, 1998, 2002
Born: May 4, 1958 in Rufus, Oregon
NFR Qualifications: 23
Buffalo Bill Rodeo / North Platte, NE
Team Roping: 1989
California Rodeo Salinas / Salinas, CA
All-Around: 1982
Clovis Rodeo / Clovis, CA
Team Roping: 1987
Tie-Down Roping: 1982
Cody Stampede / Cody, WY
Team Roping: 1982
Dodge City Roundup / Dodge City, KS
Team Roping: 1985 (tie), 1986, 2000
Ellensburg Rodeo / Ellensburg, WA
All-Around: 1993
Steer Roping: 1988, 1992
Grand National Stock Show & Rodeo / San Francisco, CA
All-Around: 1983
Team Roping: 1986, 1999
Greeley Stampede / Greeley, CO
Team Roping: 1984, 1987
La Fiesta de los Vaqueros Rodeo / Tucson, AZ
All-Around: 1994
National Western Stock Show & Rodeo / Denver, CO
All-Around: 1985
Pendleton Round-Up / Pendleton, OR
All-Around: 1985, 1995
Tie-Down Roping: 1995 (tie), 1997
Steer Roping: 2004
Red Bluff Round-Up / Red Bluff, CA
Team Roping: 1982, 1985, 1993
Redding Rodeo / Redding, CA
Team Roping: 1987, 1995
Tie-Down Roping: 1982
Reno Rodeo / Reno, NV
All-Around: 1991
Spanish Fork Fiesta Days Rodeo / Spanish Fork, UT
Team Roping: 1992 (tie), 1995
Tie-Down Roping: 1991
World's Oldest Rodeo Prescott Frontier Days / Prescott, AZ
Team Roping: 1991