Notable • Class of 2020
Randy Witte always had an affinity for rodeo but didn't get a chance to participate in the sport till he went to Colorado State University, where he majored in technical journalism and found the CSU rodeo club. He was befriended by Jerome Robinson, a sophomore who was "majoring" in bull riding, and before long Robinson was tying Witte onto bulls, offering instruction and encouragement.
Witte enjoyed his days of competition in college rodeo, and also in the Rodeo Cowboys Association, but he knew early on his future was as a rodeo writer, rather than rider. He sold his first magazine article to Western Horseman in 1968. "Judging Rodeo's Bucking Events" was based on interviews he did with saddle bronc rider Jim Wise, World Champion Bull Rider Freckles Brown, and World Champion Bareback Rider Jim Houston.
While still in college he worked a couple summers as a cub reporter for the Denver Post, and got the plum assignment to cover Cheyenne Frontier Days for the paper in 1968. Witte was offered the job as director of the R.C.A.'s Rodeo News Bureau when he graduated college in 1970, and for the next seven years he enjoyed publicizing ProRodeo with news releases, press kits and recorded radio programs. There was a need for an editor of Rodeo Sports News in early 1976, and Witte was able to also get out the association's paper for the next two years.
In late 1977, Western Horseman magazine offered him a job — they needed someone who could write knowledgeably about rodeo. He accepted the offer with one condition — that the PRCA not be left in a bind when he left. This was easily granted, and Witte transitioned gradually from one office to the other. By then, the R.C.A. had become the PRCA and Rodeo Sports News had become ProRodeo Sports News. Witte continued to write about rodeo for the next 29 years. During that time he served as editor, and later, as publisher of the magazine.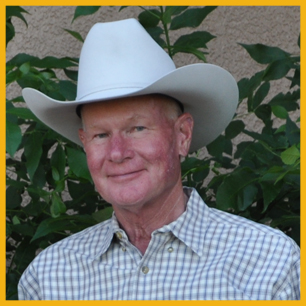 Born: January 28, 1948 in Denver, Colorado