Notable • Class of 2022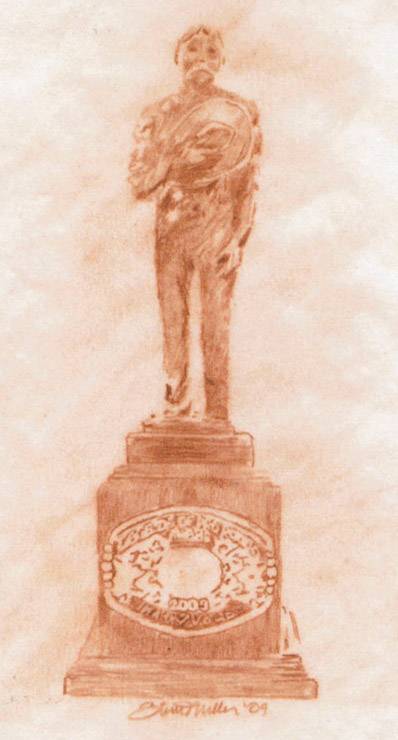 It is a long way from the cranberry bogs of Wisconsin to the roping arenas of Arizona, but Mel Potter has found a way to make it work. Potter's grandfather established his Wisconsin cranberry bog in 1880 and it is now one of the largest Ocean Spray cooperative bogs in the country. Potter would have stayed in Wisconsin if his asthma had not forced his family to seek a drier climate. Potter's mother took him to the Fiesta de los Vaqueros when he was nine near their new home in Arizona. After a quick trip to the western store, Potter soon had a rope and was setting up a makeshift arena to practice roping goats. He entered his first competition at the age of 16. Potter competed in junior rodeo for his Tucson high school and continued his rodeo career with the University of Arizona. Potter won the All-Around College Championship in 1954, 1956, and 1957.
This career that started in 1951 continued for over six decades. Potter's last trip to the Great Lakes Circuit Finals was in 2010 at the age of 75. Potter has won some of the most prestigious rodeos in the game including the Calgary Stampede, the La Fiesta de los Vaqueros, the Phoenix Jaycees Rodeo of Rodeos, the National Western Stock Show, and the Helldorado Days Rodeo (twice). The last prize money he won, was as a team roping header at the age of 80. Potter has competed in in steer wrestling, tie-down roping, steer roping, and team roping. He is the only person to have competed at the first National Finals Rodeo in 1959 and still carrying an active PRCA membership card.
In the 1960s, Potter started Rodeos Incorporated, a stock contracting company based in Rochester, MN. His goal was to produce more mid-west rodeos. Along with partners Jack Brainard and John Snow, Rodeos Inc. claimed four consecutive Saddle Bronc of the National Finals titles. Tea Trader won in 1966, Sheep Mountain won in 1967, and Major Reno captured the title in 1968 and 1969.
Since 1973, Potter and his wife, Wendy, have raised quarter horses on their ranch in Arizona. This ranch has produced some of the top timed-event horses in the country including daughter Sherri Cervi's barrel horse Stingray. Potter became fascinated with the Driftwood bloodlines and strives to keep it active in his horses.
Potter has served on both the PRCA Board of Directors and has acted as the Arizona High School Rodeo National Director. He was inducted into the Cheyenne Frontier Days Hall of Fame in 2003, the Cowboy Hall of Fame in 2005 and was awarded the prestigious Ben Johnson Memorial Award the same year. In 2015, Potter was named a Legend of ProRodeo at the ProRodeo Hall of Fame Gala in Las Vegas, NV. In 2021, he received the Western Heritage Wrangler Award from the National Cowboy and Western Heritage Center.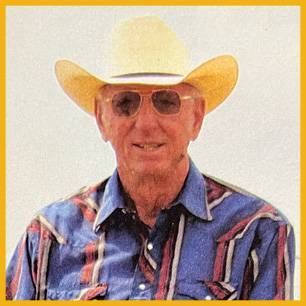 Born: January 2, 1935 in Wisconsin Rapids, Wisconsin