Notable • Inducted 2023
Fay Ann Horton Leach led the Girls Rodeo Association (GRA-now WPRA) as a founding member, competitor, and board member. One of the 38 women who met in San Angelo, Texas, on February 28, 1948, to form the very first professional sports association created solely for women by women.
Although a founding member, it would be a few years before she transitioned from the amateur ranks to the GRA after receiving encouragement from Wanda Bush, who was inducted into the ProRodeo Hall of Fame in 2017.
While Horton Leach never won a world title in barrel racing, she was always in the mix qualifying for nine consecutive NFRs (1959-1967). She would finish third in the world in 1962 behind Sherry (Combs) Johnson and Bush.
Like many cowgirls during this era, they competed in many different events with calf roping being one of her favorites. In fact, she broke her mentor's streak of six consecutive titles in calf roping when she beat Bush for the world title in 1957. She would add three more of those titles in 1959, 1963, and 1971. She won the All-Around in 1960, the Flag Race world title in 1964, and one that might surprise everyone, was her Bull Riding title in 1966.
In the mid-1960's Horton Leach was elected to the GRA Board of Directors and served stints as both the barrel racing and calf roping director.
In 1967, Fay Ann married Billy Leach, who competed in the RCA roping calves and steer wrestling. Together they would get into a new business of making ropes – Billy Leach Ropes. The Billy Leach Ropes business grew to where they were turning out 150 ropes a day and it was what brought an end to Fay Ann's time on the road. After 20 years the couple sold the business.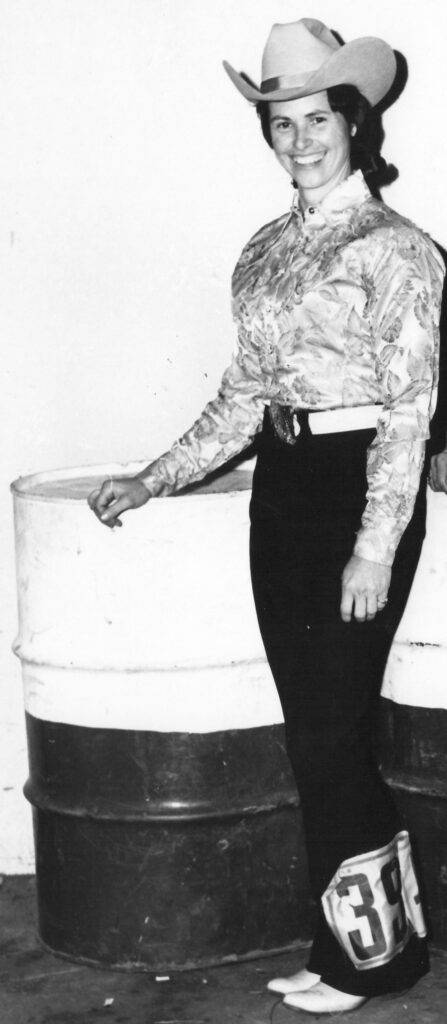 Biography
Born February 2, 1936, in Kilgore, Texas