Bull Riding • Inducted 2019
A better nickname for Doug Brown would have been the "Comeback Kid," but instead Shawn Davis overheard R.C. Bales ask for the "droopy-eyed" kid and "Droopy" stuck. Brown staged a phenomenal comeback in 1979, placing third in the All-Around race after having retired from the sport two years prior.
Brown grew up in the Northwest and began his rodeo career when he paid to ride one of Larry Mahan's bulls. He tried earning a college degree before striking out on the rodeo trail, but only lasted two years before rodeo won. He joined the Rodeo Cowboys Association in 1966 as a saddle bronc riding and bull riding contestant. Brown qualified for the National Finals Rodeo a total of 13 times – five in bull riding and eight in saddle bronc riding. He won the bull riding title in 1969 and finished second in the All-Around standings behind his friend Larry Mahan.
In one of the last rounds of the 1976 NFR, Brown broke his wrist and twisted a knee after dismounting his saddle bronc horse. He decided to retire and run a restaurant near his hometown. But two years into retirement, Brown decided that he had left too soon. Starting with a win of $600 in Odessa, Texas, Brown was back on the rodeo trail and never looked back.
Along with his world championship, Brown won four Columbia River Circuit titles – two for bull riding and two for saddle bronc riding. The second bull riding title came during his return to rodeo in 1979. Brown continued to compete in roughstock events until 1988 when he switched to team roping. He retired from full competition in 1992. Brown spent more than a decade as a rodeo judge and two decades teaching the next generation of athletes at rodeo schools. In 2014, Brown was inducted into the National Cowboy and Western Heritage Center's Rodeo Hall of Fame.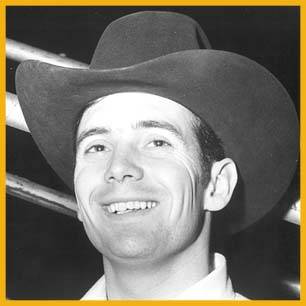 World Championships: 1
Bull Riding: 1969
RAM Circuit Year-End Champion
Columbia River Circuit:
Saddle Bronc Riding: 1975, 1976
Bull Riding: 1976, 1979
Born: March 8, 1946 in Buckley, Washington
Joined the PRCA: 1966
NFR Qualifications: 13
Deadwood Days of '76 Rodeo / Deadwood, SD
Bull Riding: 1968
Grand National Stock Show & Rodeo / San Francisco, CA
Saddle Bronc Riding: 1967, 1973
Bull Riding: 1979
National Western Stock Show & Rodeo / Denver, CO
Saddle Bronc Riding: 1972
Bull Riding: 1973
Ogden Pioneer Days Rodeo / Ogden, UT
All-Around: 1979
Pendleton Round-Up / Pendleton, OR
Saddle Bronc Riding: 1971 (tie)
Bull Riding: 1976
Redding Rodeo / Redding, CA
Bull Riding: 1969, 1973
Saddle Bronc Riding: 1969
Reno Rodeo / Reno, NV
All-Around: 1970, 1979
Bull Riding: 1979
Rowell Ranch Rodeo / Hayward, CA
Saddle Bronc Riding: 1976 (tie)
Snake River Stampede / Nampa, ID
All-Around: 1971
Bull Riding: 1971
World's Oldest Rodeo Prescott Frontier Days / Prescott, AZ
All-Around: 1970
Bull Riding: 1970