Barrel Racing • Inducted 2019
While Jimmie (Gibbs) Munroe initially made a name for herself in the rodeo arena by winning a WPRA world title in 1975, her commitment to the advancement of women in professional rodeo has cemented her legacy in the sport. Munroe, a Texas native and granddaughter of Zack Miller of the famous Miller Brothers 101 Ranch Wild West Show, entered her first horse show at three and her first rodeo at ten. An impressive rodeo career that launched with two National NIRA Barrel Racing titles and an All-Around title, went on to include three WPRA world titles (barrel racing, all-around, and tie-down roping all in 1975), two WPRA Season Barrel Racing titles (1976-77), and 11 trips to the National Finals Rodeo on three different horses. During the 1984 NFR, she won the first five rounds aboard Smooth Cadett "Cat", a feat unmatched by any NFR contestant at the time of induction.
Munroe etched her name in the record books winning the barrel racing world title aboard Robin Flit Bar "Billy," in 1975. She credits her mom with finding the bay gelding that cost just $400 and changed the course of her life.
A graduate of Sam Houston State University, Munroe earned a degree in education that she has used not only as a leader of the Association, but in conducting horsemanship and barrel racing clinics worldwide. Munroe served as president of the WPRA from 1978-1993 and again from 2011-12. During her tenure as president she led the association in acquiring equal prize money for women, obtained national sponsors, strived for better arena conditions, and advanced the use of electric timers.
In 1980, she married Dan "Bud" Munroe a 12-time NFR qualifier, 1986 PRCA World Champion Saddle Bronc Rider and ProRodeo Hall of Fame inductee. The couple has one daughter, Tassie.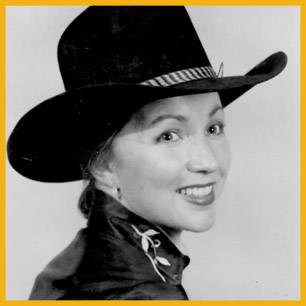 World Championships: 1
Barrel Racing: 1975
Born: April 15, 1952 in Clifton, Texas
NFR Qualifications: 11
California Rodeo Salinas / Salinas, CA
Barrel Racing: 1979
Cheyenne Frontier Days / Cheyenne, WY
Barrel Racing: 1977
Deadwood Days of '76 Rodeo / Deadwood, SD
Barrel Racing: 1981
Greeley Stampede / Greeley, CO
Barrel Racing: 1980
Reno Rodeo / Reno, NV
Barrel Racing: 1983
Snake River Stampede / Nampa, ID
Barrel Racing: 1976 (tie), 1978, 1984