Stock Contractor • Class of 2020
James Sutton, Jr. could have chosen a very different path at the end of his college career. The young South Dakotan was drafted by the Minneapolis Lakers and he attended their preseason training camp. However, he believed following his father and grandfather in the ranching business made more financial sense than a basketball career. It definitely impacted the rodeo world.
In 1968, Sutton joined his father in creating the Sutton Rodeo Company. They supplied stock from their Onida, S.D., ranch to rodeos across South Dakota and the Northwest. By the late 1970s, Sutton was raising more than 90% of his own bucking stock and developed a breeding program that is one of the best in the business. The program has produced three PRCA Horse of the Year winners: saddle bronc horse Deep Water (1979), bareback horse Big Bud (1985), and saddle bronc horse Chuckulator (2012). Chuckulator also won Top Saddle Bronc Horse of the National Finals Rodeo in 2012. Their horses and bulls won all three categories at the Badlands Circuit Finals Livestock of the Year Awards in 2011. The program has also earned Sutton four nominations for PRCA Stock Contractor of the Year.
In 1978, Sutton started the Black Hills Stock Show and Rodeo. It has been nominated as Indoor Rodeo of the Year 15 times and won the award twice, 2002 and 2003. To draw attendance to the rodeo, Sutton created the Wrangler Bull Fights, the Bailey Bail-Off, World Championship Wild Horse Race, Bull Poker, and Teeter-Totter. Sutton's pageantry and showmanship earned him National Finals Rodeo Opening Ceremony credits in 1995 and 1996.
Sutton and his wife Julie won the PRCA Donita Barnes Lifetime Achievement Award in 2016.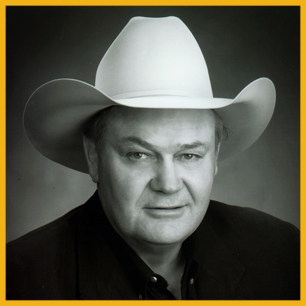 PRCA Donita Barnes Lifetime Achievement Award
2016
Born: April 20, 1935 in Onida, South Dakota