ProRodeo Hall of Fame welcomes horses for the summer
Ashley Affleck-Johnson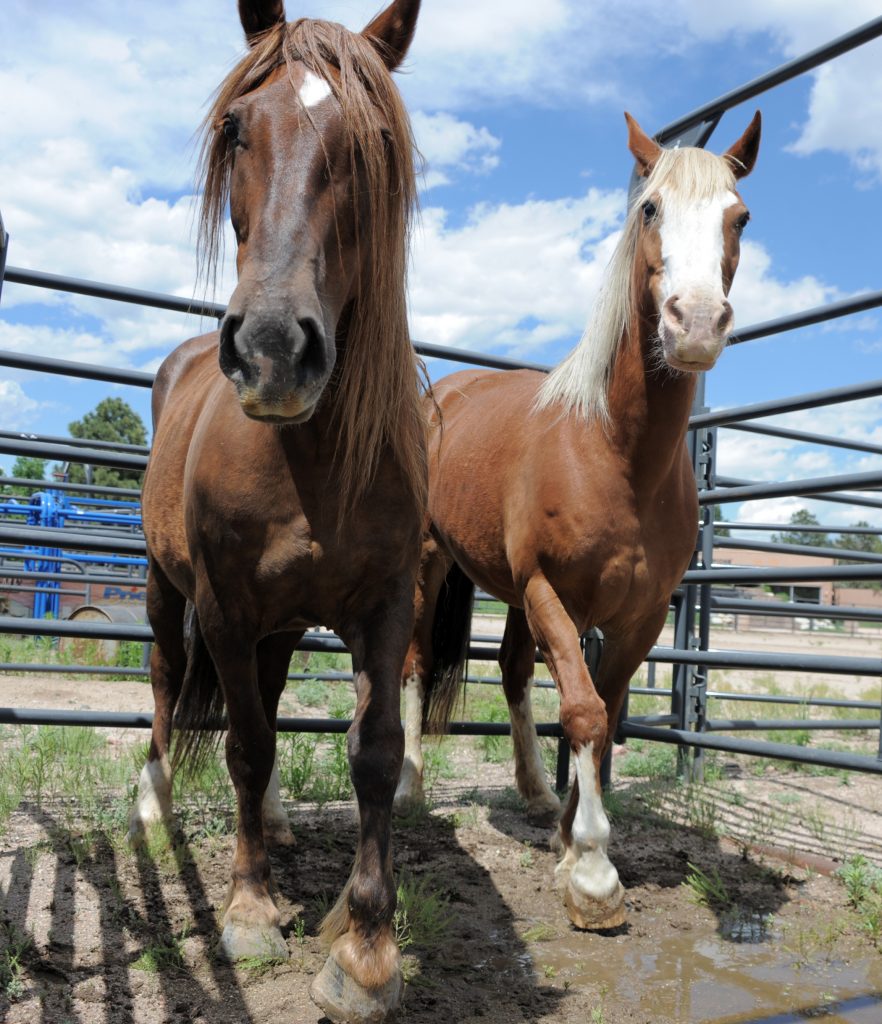 COLORADO SPRINGS, Colo. – The ProRodeo Hall of Fame had two horses arrive June 19 as part of its live animal display at the Hall in Colorado Springs, Colo.
Powder River Rodeo's saddle bronc horse Bartender and bareback/saddle bronc horse Diamond Mine were welcomed to the grounds. Both horses are 25 and retired from ProRodeo competition in 2012. They will be at the ProRodeo Hall of Fame until mid-September.
The exhibit will be in the ProRodeo Hall of Fame barn and will be accessible by the public (including handicapped accessibility) during regular museum hours of 9 a.m.-5 p.m. (MDT) seven days a week through August, and 9 a.m.-5 p.m. Wednesday through Sunday in September.
"The Rodeo Livestock Exhibit is very popular with our guests," ProRodeo Hall of Fame Director Kent Sturman said. "We appreciate Powder River Rodeo's willingness to help with this project. Their horses are some of the best in the business, and we are honored to have Bartender and Diamond Mine with us for the summer."
Bartender was selected to compete at the Wrangler National Finals Rodeo seven times.
Diamond Mine was selected to compete at the Wrangler NFR in 1999 and took part in many National Circuit Finals Rodeos and Mountain States Circuit Finals Rodeos.