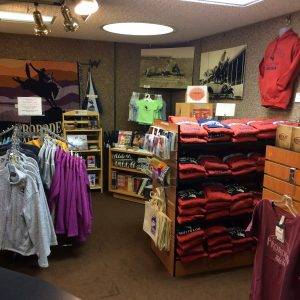 Looking for a ProRodeo Hall of Fame & Museum of the American Cowboy gift? We have merchandise available for purchase in our gift shop located in Colorado Springs, CO. Items range from postcards to magnets, induction belt buckles to books. Visit the gift shop in Colorado Springs for everything that we have available.
You can also visit our online store by clicking here. We have a small sampling of items available in our gift shop that you can view and purchase online. If you have any questions regarding our online store, or want to verify an item is still available, please call (719)528-4764.
PRCA and WNFR gear can be purchased at ProRodeo Gear.