The 101 Gallery is used primarily to display Western art collections and other specially created exhibits that pertain to the sport of rodeo. Exhibits in this gallery are changed at least twice a year.
Current exhibit: "Specialty Acts In Rodeo"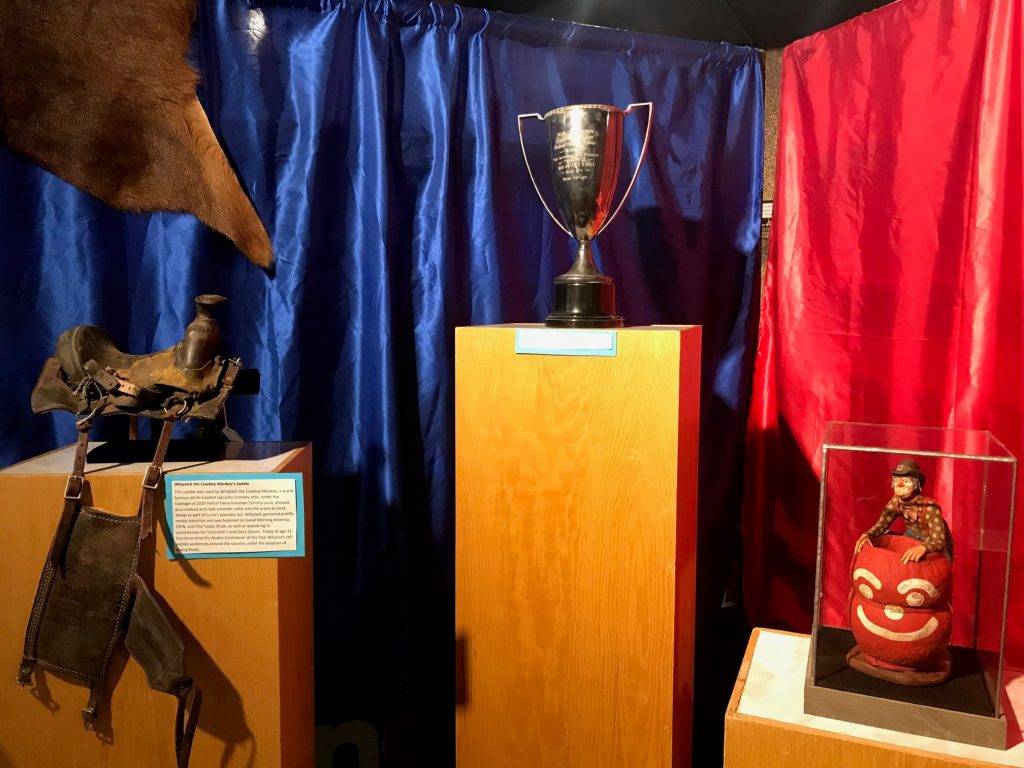 Specialty Acts in Rodeo is a new temporary exhibit in the 101 Gallery. It features various trick riders, trick ropers, rodeo clowns, and other specialty acts to help tell the story of this discipline within the sport of professional rodeo. Some of the items on display include Leon Adams' vest and chaps, Whiplash the Cowboy Monkey's saddle, and postcards from Tad Lucas' personal collection.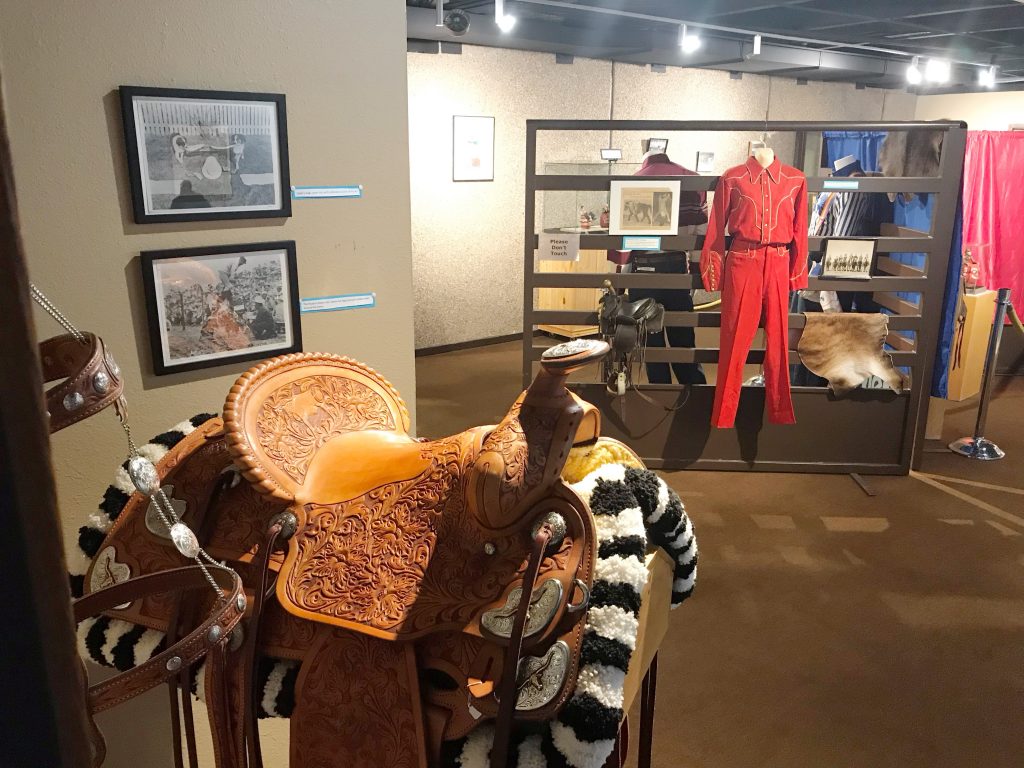 Also featured in this exhibit include the Graham Family Collection, the Hafley-Shelton Collection, the Western Clothing Collection, as well as many photographs from the collections of various inductees.
The exhibit opened November 15th and will be on display through spring 2020.